Winning Tips for Football Teams, Football Tips Site – Possible11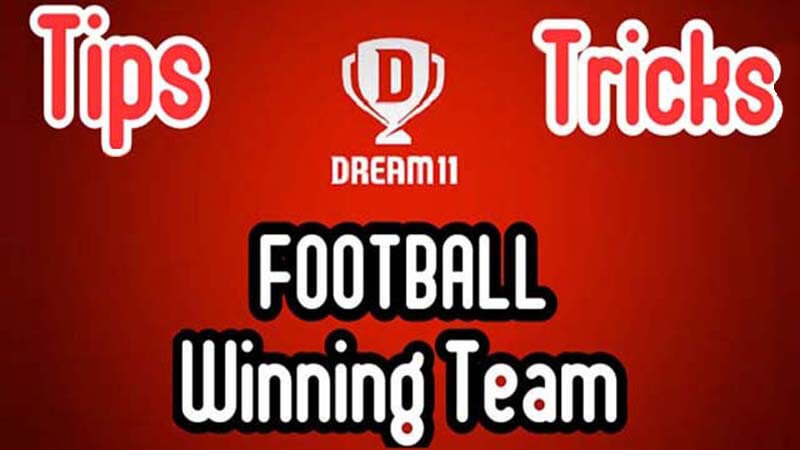 Here this blog our experts will provide you some really great tips and tricks by which you yourself will be able to make winning teams in Football sports. Possible11 provides Best dream11 match prediction.
Fantasy Football Dream11 Teams are the best place to earn money with less investment. We are providing Winning Tips for Dream11 teams for fantasy football to win a good amount of money.
Winning Tips for Football Teams
Knowing The Sport –

The most important thing while playing any fantasy sport, you should know about the game. Generally, the majority of users of dream11 play

Cricket

whereas there go to

Football

if there are no matches in cricket, and hence they are unaware of the game and point system. And for sure must play football regularly to make a nice idea about the Sport. To know the sport firstly we should analyze the point system and make the team according to it.

Selection of Match –

Here too like cricket be aware of the

League

you are playing generally you should pick a League and try to it play and focus only on it as 2-3 matches in each League have daily and Leagues in football are quite long. And have researched on the teams and

Leagues

As per their last season performance and tried to connect with the game and tournament. Playing big Leagues or small Leagues doesnt matter but the thing is to play any league consistently.

Research –

Research work is the most important any fantasy Sport and if a talk about football, many users here dont know players and just they can know about the stats they get from the scoring sites. Whereas in cricket they know Players how they play so here you need to get all the stats so that you can judge a player through its last matches and try to check out their last

Dream11 points

. Point system should be considered while making teams. As we dont have pitch Report or any other physical conditions by which sport is affected then we should only look at the scenario that can be created in the match.

Joining contest –

Joining a contest in football is something quite different from cricket as competition is far less than cricket and here you can win easily if you have good knowledge about the game. Here in football i would suggest joining the

Head-To-Head contest

or 10 Members League. Joining a contest should also depend on the experience you have in football not Dream11 since playing cricket in dream11 and playing football both have different values

Team Making –

Formation of the team in football is a next level thing as the team combination should be made as per the weakness or strength of the team here i would suggest keeping Goal Keeper and Defender of weaker side and Mid-Fielder and Forward of the Stronger side. It help you to make proper and balanced composition from both the Squads. The best combination is of 1-4-4-2 where we start with Goal Keeper and End with forwarding.
Playing Football is difficult in the Beginning but as you play you will learn everything slowly and as competition is quite less in football so once you get started winning then you will enjoy playing football but you are needed to start it seriously and do proper research and focus on it. Everyone can start it by playing free Practice Contests.